Water Heater Repair

Our Aspen Hill plumbers encounter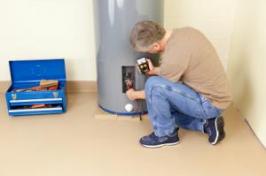 conventional water heater repair work almost daily. That's why we keep a small, dedicated team of water heater specialists on staff. With their help, not only can we repair your heaters a little faster and a little more reliably; we can also spot problems before they occur, perform preventative maintenance that can add years to your water heater's life, and help you pick the perfect new water heater for your needs when the time comes.
Our Plumbers Arrive Fully Equipped, Every Time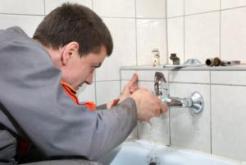 A lot of plumbers are content to show up for a job, figure out what they need, and spend an hour picking it up from the supply house. But not us.
Experience has taught us which parts we'll need for just about every job, which is why we bring them with us. We carry name-brand parts, appliances, and equipment from the best brands in the industry, such as American Standard water heaters and Insinkerator garbage disposals, so we can get your job finished faster and keep the cost down. It's just one more way our Aspen Hill plumbers strive to do better.